I've posted photos from Taksim's Gezi Park yesterday in an article on Classless Magazine. The full article and photos can be found here. Now that it's around 2 o'clock here, the protests will be picking up again as people meet in Taksim and Besiktas. It doesn't look like they've closed the metro yet, but it's possible that if they choose to gas protesters in Besiktas this afternoon, and not wait until night, the wind may carry it into the metro system, and they'll need to shut it down.
In other news, I'm on the lookout for football ultras attending the protests. Istanbul's three big clubs, whose ultras are known for their violence against each other, have united in support of the protests. Football fan clubs, like the Ultras in Egypt and Turkey, are among the first to big protests in the Middle East, using their considerable organizational skills and their extensive experience in clashing with police to help escalate protests and make an unfair fight against police a little more even.
Even though their arrival coincided with the police decision to withdraw, they've been blamed for some of the more extensive damage in Taksim, Besiktas, and Istiklal. Sometimes they get a little out of hand, as when they stole a construction vehicle to drive at police anti-riot tanks.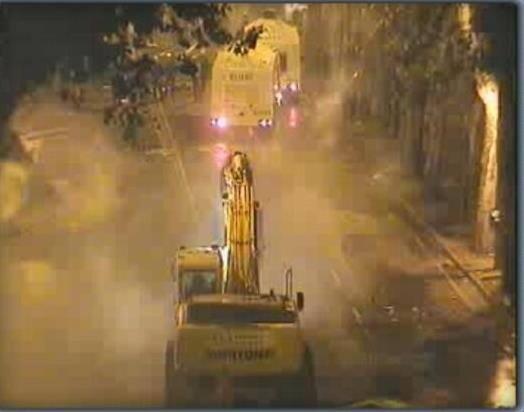 If you're interested in Ultras and their effect on Middle Eastern politics, Your Middle East has a special feature on football in the Middle East.
In other news: